Committed to Your Overall Health and Well-Being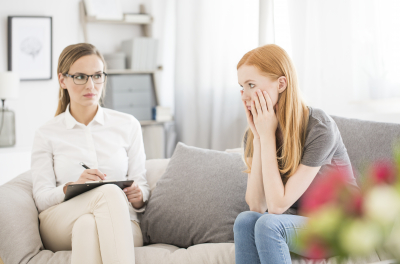 New Hope Health Services is a core service agency that focuses on mental health for individuals above 18 years of age. We are composed of a team of experienced professionals, including APRNs, psychiatrists, and licensed independent clinical social workers, who are all committed to our cause. Our agency was founded upon the desire to provide top-notch support and Mental Health Service in Washington, DC with the goal to deliver a comprehensive level of care in a dignified way, where our consumers are treated with the utmost respect.
About the Founder
Luc H. Yaya, Ph.D. is a published author who has been serving the mental health field of the District of Columbia for many years. He stands by his enduring vision of empowering the residents of DC so they may discover their true strengths and achieve what they once deemed impossible – to accomplish their goals in spite of life's struggles.
Our Mission
Our mission is to promote optimal mental health through education, support, and advocacy. We are committed to giving our consumers hope through empowerment and transformation, giving them the strength to overcome life challenges.
Our Vision
We aim to promote the welfare of families and individuals residing in the District of Columbia metropolitan area through integrated community approach methods that give access to high-quality mental health solutions for adults, adolescents, and children.
You can count on New Hope Health Services to stand by our philosophy of empowering, transforming, and strengthening the lives of the people under our care.
Our Specialization
New Hope Health Services prides itself on being able to deliver top-notch trauma therapy. We stand out because of our focus on individualized care, which provides our clients with the respect and dignity they deserve during every service. You can count on us to honor your decisions without ever seeing any judgment reflected in our eyes.
Why Choose New Hope Health Services
we deliver services with dignity and respect
we are committed to going the extra mile for our consumers
we will always honor your decisions
we will never judge
we are committed to excellence, delivering an outstanding level of care at all times
Discover more about our agency by calling 202-827-9961. We look forward to hearing from you.