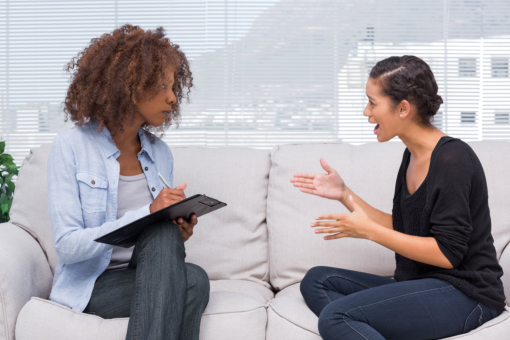 Anger is a healthy and normal emotion. However, if your anger seems out of control or is negatively affecting your relationships, you may have anger issues.
Strategies to Keep Your Anger at Bay
New Hope Health Services, a well-known provider of mental health service in Washington, DC, offers the following strategies to help you keep your anger at bay.
When you start to feel angry, try positive self-talk, deep breathing exercises, or stopping your angry thoughts. Breathe deeply and slowly repeat a calm word or phrase (i.e. "relax" or "calm down"). Keep doing this until your anger subsides.
As a way to release tension and anger, consider physical activities like running. Also, consider making regular exercise a part of your daily routine. After all, exercise is good for both your physical and mental health.
Learn to express your feelings directly and calmly without becoming antagonistic, defensive, or emotionally charged.
Identify your triggers. While stressful events don't excuse anger, understanding how certain events affect you can help you avoid unnecessary aggravation. Think about your daily routine and try to identify people, situations, places, or activities that trigger angry feelings. When you identify your triggers, think about ways to either avoid them or get a different perspective on the situation.
Manage your stress levels. If you are feeling stressed out, you may find it even more difficult to control your temper. Practice relaxation techniques like meditation, deep breathing, or progressive muscle relaxation. By mastering these relaxation techniques, you will feel calmer and more in control of your emotions.
Do You Need Anger Management Counseling?
Do you feel like your anger is getting out of hand? Is your anger issue harming your relationships and other important aspects of your life? If so, you might consider anger management counseling to learn how to handle it better.
As a leading provider of behavioral health services in DC, our counselors can work with you in developing strategies to help you manage your anger.